Local authority hopes to solve waste issue as bank holiday weekend looms
Fri, 21 Aug 2020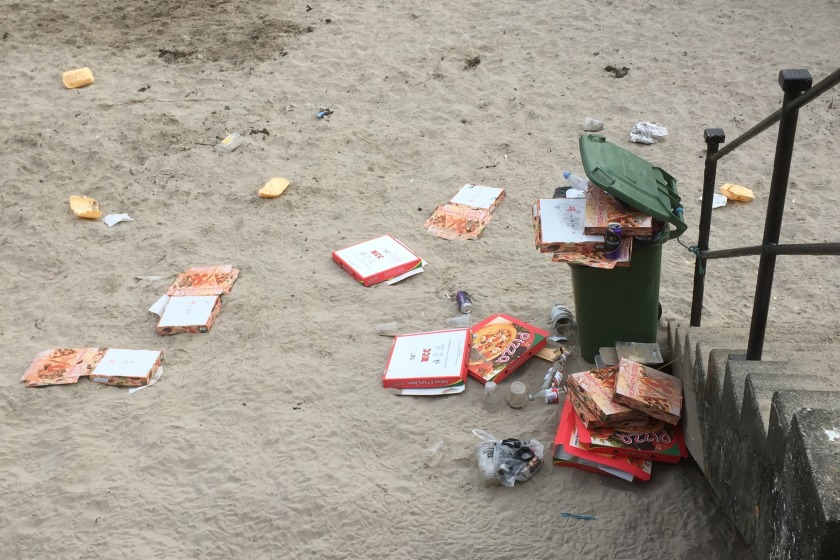 Port Erin Commissioners says it is disappointed at the 'inexcusable amount' of litter being left at the village seafront which is spilling onto the beach.
The local authority has received a number of complaints concerning the promenade and the state it has been left in after recent weekend events.
Pictures shared online show a number of bins overflowing with pizza boxes and plastic pint cups.
The issue was discussed at the local authority's meeting this month, where commissioner Marc Morley said he had been 'appalled' at the state the promenade had been left in.
It was also reported that waste collectors took more than three hours to clean up the mess after one weekend.
The local authority hoped to resolve the problem working alongside a number of businesses along the beach front.
The southern beach has proved a popular destination for 'staycationers' with a summer schedule of events and a live music stage being hosted in the village.
However, with the ongoing issue with waste the commissioners has urged the public to 'take your rubbish home' if bins are full.
In a post on social media, it said 'leaving waste on the beach, on the beach wall or near a bin simply isn't acceptable,' adding 'the gulls certainly seem to like this practice, but on behalf of our staff and residents of Port Erin, we do not..!
'We would ask people to simply take their litter home.'
---