Work begins on new Braddan Community Centre
Thu, 17 Jun 2021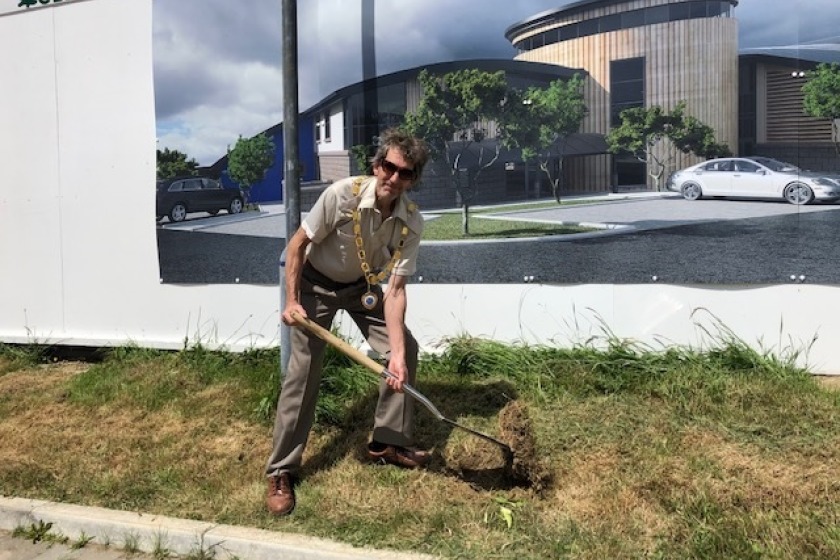 Construction work officially got underway on a new multi-million pound community facility in Braddan on Thursday.
A groundbreaking ceremony took place at Strang Corner Field with Commissioners Chairman Andrew Jessopp cutting the turf.
The project, which is costing close to £7million, is expected to take around 18 months to complete.
Mr Jessopp told Local Democracy Reporter Chris Cave he felt a mixture of excitement and relief.
"After so many years of battling to get this project off the drawing board and actually start work on the site has been quite a long-term project for me, dating back to 2004", he said.
"So yes I'm really quite pleased that the project is now starting to come to fruition."
The local authority has borrowed £6.5million to fund the building, which will be used as a sports hall, child nursery, and commissioners offices.
Both the region's central government representatives – Chief Minister Howard Quayle CBE and Bill Shimmins – were present as the turf was cut.
Infrastructure Minister Tim Baker also attended, as did key members of the construction team.
Mr Jessopp added: "It's taken a long time [since the project was first put forward] to actually get to the point where we are now but I think in the long-term it's going to be well worth all that effort."
---