TT 2022: Registration still open to be a marshal
Fri, 27 May 2022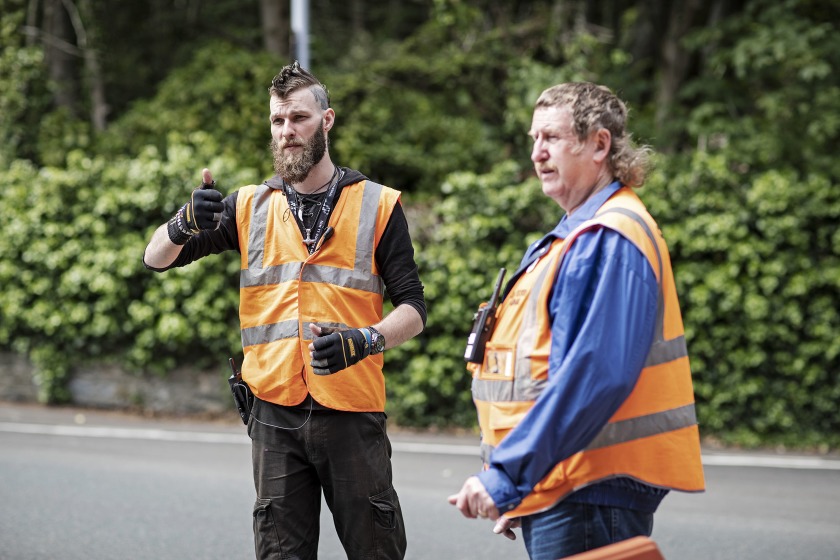 Registration is still open to be a part of the marshalling team around the Mountain Course over TT fortnight.
As a vital part of the running of the event, marshals will be able to get the best of both worlds: having a front row seat as the TT legends return to the hallowed island roads, while learning new skills in a safe environment and fulfilling a rewarding job role.
A new Safety Management System in place has seen the introduction of an electronic red flag system as well as a marshal development structure, this includes two quick to complete online training modules when signing-up online.

For those who choose to marshal on the Mountain, this year there will be additional huts and toilets in place to provide comfort and shelter, as well as the provision of full mountain suits to ensure marshals can stay warm and dry whilst in post.

Jane Corlett, Director, TTMA Ltd: "Whether it's your first time visiting the TT, or you've been following the racing for decades, you'll be made very welcome. And, if you've never marshalled anywhere before? You can rest assured you'll be looked after by the Chief Sector Marshal and teamed up with an experienced marshal to learn the ropes. There are opportunities around the course to suit all interests, backgrounds and levels of experience.

You also don't need to do every practice and race session, but every one you can do really does help. You'll gain a new set of skills for free as well as join a community that often turn into lifelong friends."

Any individuals that would like to marshal at the 2022 Isle of Man TT Races can sign-up here.

---