Loganair close phone lines as travel chaos continues
Thu, 07 Jul 2022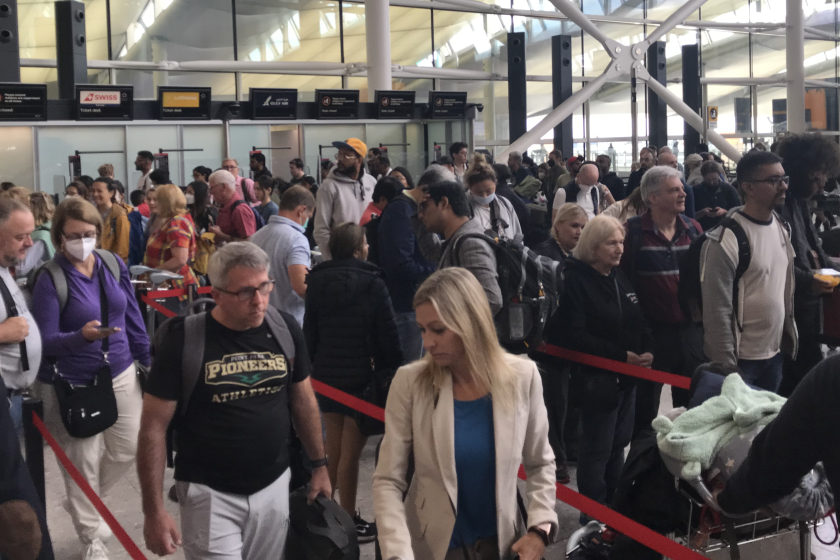 Loganair have stopped taking calls from customers and instead are directing callers to the website. However passengers are claiming that the emails are not being responded to and they are being left 'high and dry' by the airline.
It comes as the airline industry is suffering widespread cancellations, long security queues and thousands of lost bags.
Passengers using Loganair's Isle of Man services have told Energy FM that contacting the airline has been impossible, with emails unanswered and calls no longer being taken.
A recorded message on Loganair's main phone line states that callers will 'not be placed in the queue'.
Passengers travelling to the Isle of Man from Heathrow Terminal 2 have reported security wait times of around 2 hours and lost baggage.
One Loganair passenger told us that they actually saw their bag being taken off a flight to the Island from Heathrow, despite having it booked on; they had to argue with the ground staff to have the bag loaded. This incident happening only days after their other bag was lost and is still yet to be located.
The travel expert, Simon Calder has warned passengers not to take checked bags on holiday this year. He said passengers should "assume you'll never see it again!"
---