Parish Walk success in race to eliminate waste
Fri, 05 Aug 2022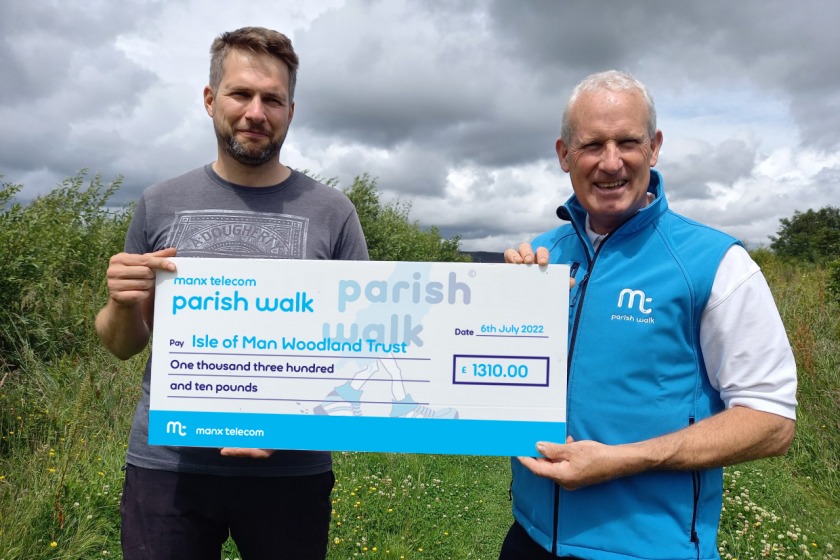 More than 260 saplings will be planted following support from entrants of this year's Parish Walk.
262 entrants to the Parish Walk opted to give a £5 donation to the Isle of Man Woodland Trust in lieu of receiving the traditional Parish Walk T-shirt which is normally included in the registration pack. This generated £1,310 which will be used by the Isle of Man Woodland Trust to plant around 262 saplings in an effort to restore and revive the Isle of Man's native woodlands.
There was also a eduction in the amount of rubbish from the event sent to the Energy From Waste plant - from a whopping 2.4 tonnes of rubbish in 2021 to just 360kg this year.
Race organiser Ray Cox said he was delighted at how well the two initiatives had worked. "The reusable cups were very popular and enabled walkers to refill easily at the water stations, eliminating the need for providing water in plastic bottles. We did still have some plastic in the waste but it was drastically less than in other years and everyone seemed to be behind the objective of making the event as environmentally friendly as possible.
"It is important we do what we can to minimise the impact of over a thousand people taking part in such a big and such a long event. We will be working to see what other initiatives we can introduce in the future to help with this."
---